Be watchful, stand firm in the faith, act like men, be strong.
The men's ministry at DCC is led by Jim Stevens as God equips and impacts the lives of all who take part. What a blessing to see the men taking their places and growing stronger in their faith! They meet together every Saturday morning for a Bible study and they have other great activities taking place like "Men on the Mountain", Fishing Trip, etc. Be sure to check our Events Calendar for dates and get connected.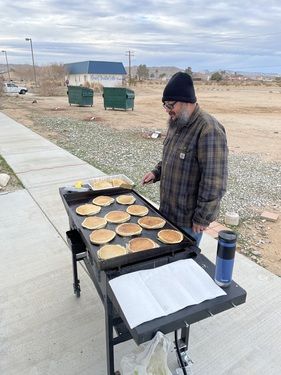 Join the men every Saturday morning for a Bible study led by Jimmy Solis. Enjoy some coffee, food, and digging into the word of God while getting to know other men. We are stronger together!!!
The men from Rancho International Ministries (RIM) gather together at different points for a "Men's Advance" and other activities. These are powerful opportunities for growing as disciples, learning to lead, and being equipped to advance the kingdom of God.
If you would like more information on the men's ministry, please fill out the form below.